It was that time of the year again when a small town in the south of France becomes the center of the cinematic
world and this year Spideo went in full force! Sprawling around the movie theaters of the Croisette, climbing
many red steps and doing what we love: discovering dozens of unique cinematographic artworks, adding even
more knowledge to our unique thesaurus of the "septième art" and connecting cinema to technology and
data. You weren't there? Don't worry. We have compiled our best of the 72nd edition of the Festival de Cannes.

A strong out of competition schedule

Cannes is not just about winning prizes, and we were very pleasantly surprised to see great movies screened
out of competition: "For Sama" (Waad al Kateab & Edward Watts), "La belle époque" (Nicolas Bedos) or
"The Gangster, The Cop And The Devil" (Lee Won-Tae). These movies are all totally different from one another but
they each managed to powerfully impress us. 

Animated movies, the reality through the unreal


Beyond live action movies, some animated artworks managed to touch our hearts more than human ones  could.
We felt the same powerful and sad energy in "Les hirondelles de Kaboul" (Zabou Breitman, Eléa Gobbé-Mévellec)
and "J'ai perdu mon corps" (Jérémy Clapin) as in "Waltz with Bashir" (Ari Folman, 2008) both chosen in different
selections, Un Certain Regard and Semaine de la Critique.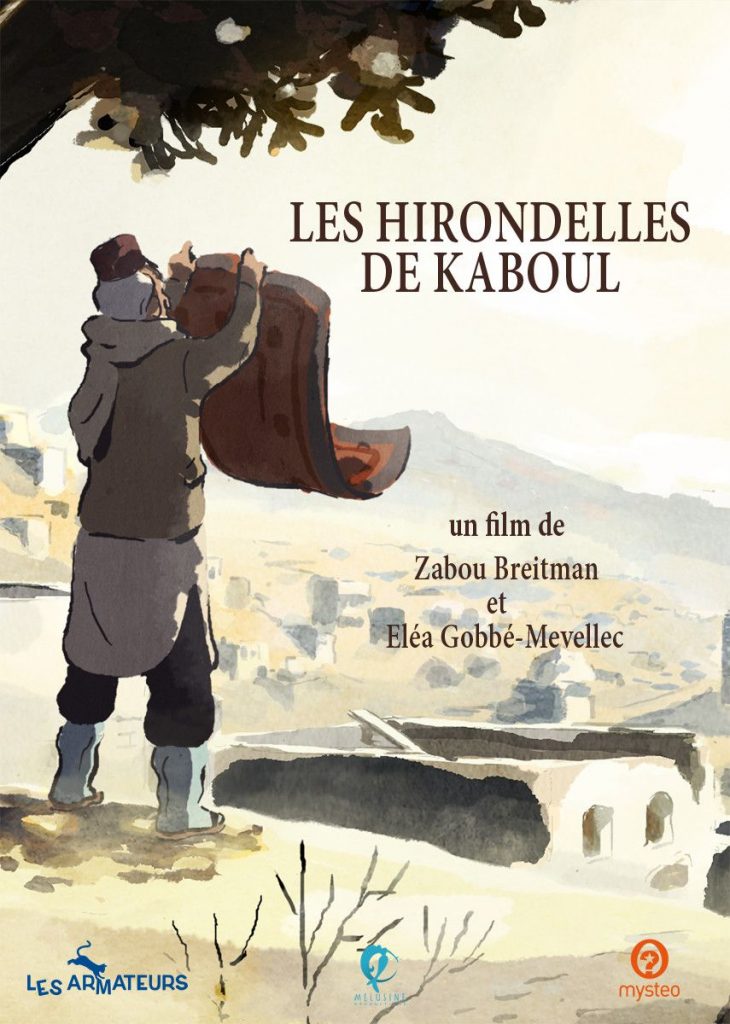 The magic of cinema in alternative competitions

Alongside animated movies, we were thrilled by other titles. The very low budget "Tu mérites un amour" (Hafsia Herzi)
has pleasantly surprised us at the International Critics' Week. Other beautifully produced films, such as
"Port Authority" (Danielle Lessovitz), or "The Climb" (Michael Angelo Covino), who won the jury crush prize
were screened at the Un Certain Regard competition. We had the pleasure to also watch the winner of the
Un Certain Regard category, "The Invisible Life of Euridice Gusmao" (Karim Aïnouz). This is  a beautiful film that we
urge you watch. Finally, at the Directors' Fortnight we saw other good movies, including Lech Kowalski's documentary
"On va tout péter" ("Blow It to Bits") and the mysterious, syncretic "Zombi Child" (Bertrand Bonello). 


French Touch


Bertrand Bonello was not the only french director at Cannes. We were thrilled to see the masterful directing of
Arnaud Desplechin for "Roubaix, une lumière" in the official selection or the comeback of Claude Lelouch's 50 year old
love story in "Les plus belles années d'une vie", the latter being screened out of competition. Other french directors
competing for the Palme d'Or were the newcomer Ladj Ly with his social fresque "Les Misérables", winning the Jury
Prize, and Céline Sciamma's "Portrait de la jeune fille en feu", winner of the Best Screenplay Award.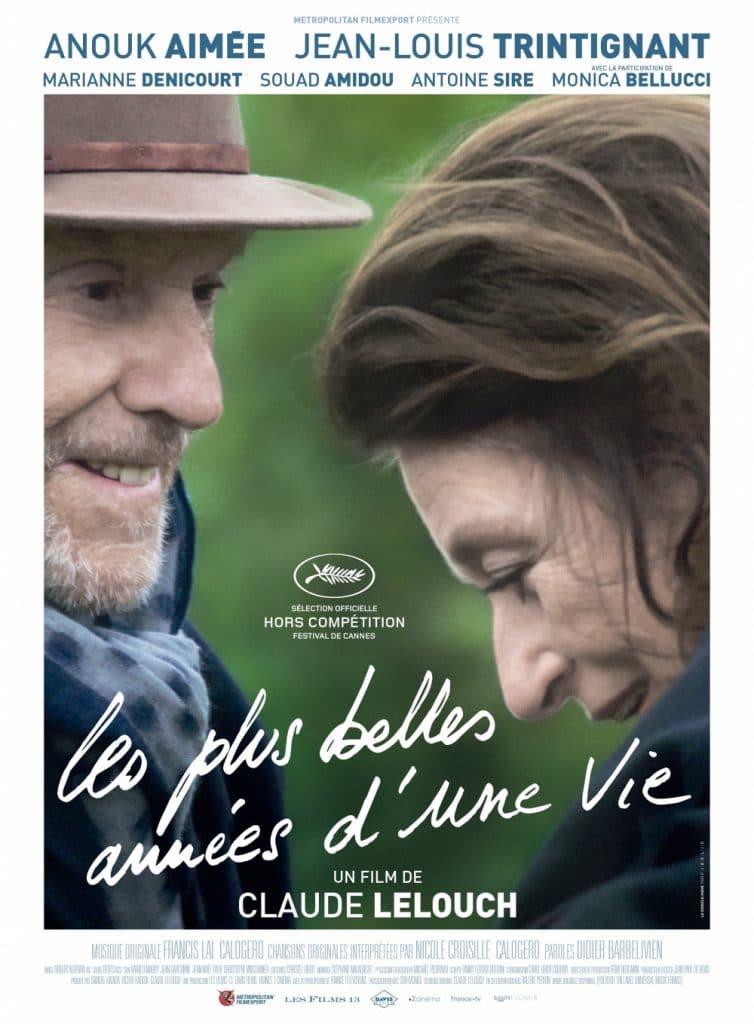 A cavalcade of directors


Some names are a Cannes staple. This year, we were happy to see many great film auteurs presenting a movie,
such as Pedro Almodovar at his 6th Palme d'Or nomination with the very personal fiction "Dolor y Gloria".
Climbing the red steps with some of the greatest names in cinema industry such as Ken Loach with
"Sorry We Missed You", Marco Bellocchio with "Il Traditore", the Dardenne Brothers with "Le jeune Ahmed"
and Xavier Dolan's newest movie, "Matthias & Maxime" we could not hide our excitement, and that is what's
so unique about Cannes.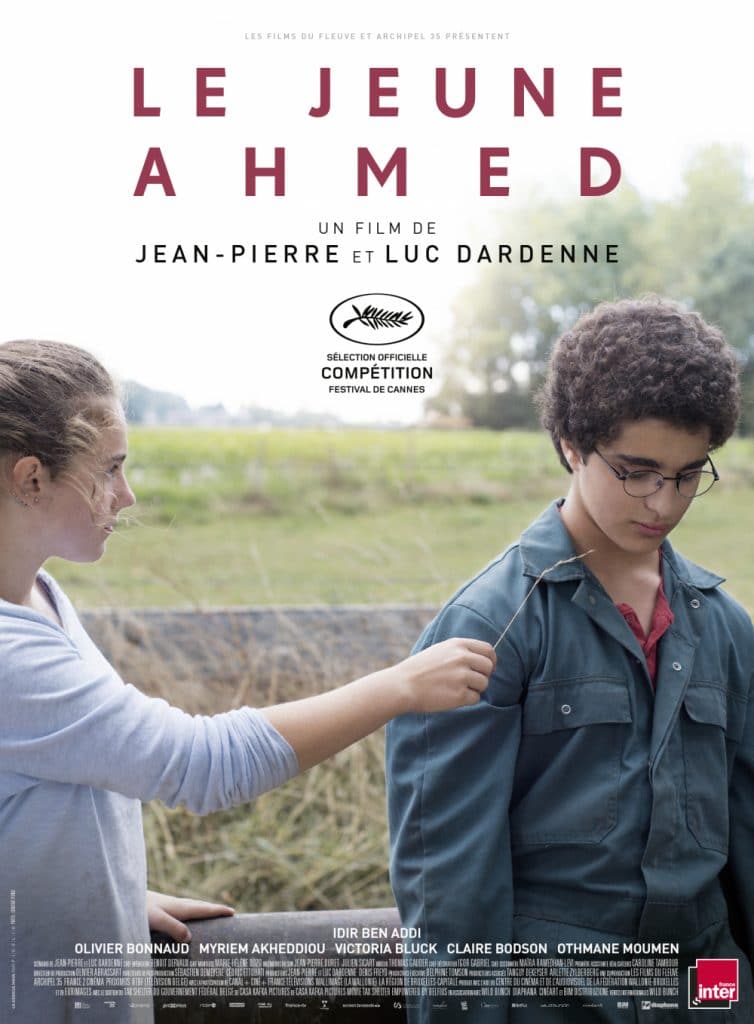 The awards

Needless to say, the suspense was at its peak when Alejandro González Iñárritu, the jury president,
announced the winners of the competition. We were pleasantly surprised to see Mati Diop win the Grand Prize
of the Jury for "Atlantique" while Emily Beecham and Antonio Banderas were rewarded with an interpretation
prize for their role in, "Little Joe" (Jessica Hausner) and "Dolor y Gloria" (Pedro Almodovar). Finally, the Palme d'or 
went to Bong Joon-ho's "Parasite", a unanimous choice for the jury and for our team. The movie is a masterful
piece of art, and we enjoyed watching every bit of it in the Grand Théâtre Lumière.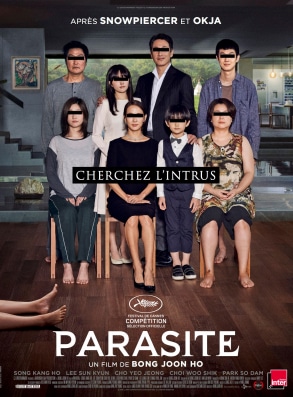 Last but not least : Let's talk business


Beyond the glitz and glamour, Cannes is all about the Marché du Film. We caught up with some of the most exciting
platforms, delivering amazing products. While the talent was abundant all over the place, we have selected a few
that really caught our eye:

• Outbuster – a niche platform offering content buzzing on social media but never distributed on the traditional rails
• NutAlone – a marketplace allowing copyright holders to upload distribute and monetize their content seamlessly
• Cinezen – a TV/VOD blockchain platform allowing users to become curators and rewarded for it
• Filmdoo – TV/VOD platform offering a great catalog of full-length films from all corners of the globe
• T-Port – The B2B platform specialized in student films and short films from filmmakers
• PlayPilot – They want to be the Spotify for video and we see a lot of potential there!
• WatchaPlay – The Korean platform that has seduced all of Hollywood's major studios

Along with great companies showcasing, we have also thoroughly enjoyed witnessing great conferences about
the industry's tech evolution:


• Leading your movie to success with big data and audience incentivization
Powered by major content platform from Korea, Contents Protocol collects data from various platforms and
provides data analysis on how films can perform better.

• 10 PROFILES OF 'CINEMA LOVERS' AUDIENCES (and how to approach them)
The Film Agency has identified, researched and  studied 10 key audience archetypes that are often interested
in independent cinema, regardless their country of origin.

• What filmmakers need to know about working with online platforms?

• Visionaries – ihuman 'work in progress': Articifial intelligence – facing a new world order
How humanity can maximize the benefits of Artificial Intelligence, while containing its negative impact?
Speakers:
Julie BRILL, Vice President, Microsoft
Věra Jourová, European Commissioner for Justice, Consumers and Gender Equality
Paul Nemitz, Principal Advisor, European Commission
Irakli Beridze, Head of AI, United Nations
Tonje Hessen Schei, Director, iHuman

• Media meet Tech

A one day showcase and networking summit for European Mediatech startups, accelerators & incubators,
investors, and the global film & entertainment industry professionals

Finally, The American Pavillon hosted an event on "Artificial intelligence, Big data and the film industry"
to address the importance of data and how it can help in the life-cycle of a movie from creation to distribution.

The quotes we'll remember:

"The people who are embracing AI are the ones who aren't scared of it, and we shouldn't be. AI is meant to empower,
not replace." – Angel Montesdeoca

"It's a definitive challenge to introduce technology into a creative space… it definitely is more so embraced, at this point,
on the marketing side." – @MarkBessen on AI in the film industry

To sum it all up, the Cannes Film Festival reminded us why we love cinema and creative industries. Cannes connects
the movie industry for two beautiful weeks. At Spideo, we make sure that we keep being on the forefront of
making personalization for the seventh art, elegant and natural.