On July 29th, 2021, EUROVOD invited Spideo to share their vision of the new challenges created by the issue of choice overload on the Video on Demand market.
Thibault D'Orso, COO & co-founder at Spideo, gave a presentation entitled: How to build Humanized Digital Mediation between users and content for online video platforms?
In this seminar organized in Palma de Mallorca during the Atlantida Film Festival, Thibault introduced the topic with a broad review of the main recommendation approaches:
-Editorial
-Social
-Automated
The conversation with all participants then focused on the strategic differences in User Experience (UX) design between standard e-retailing businesses and creative platforms.
Taking concrete examples in the Manga / Anime and the documentary sectors, EUROVOD members studied how to make the most of semantic technologies to address UX commonalities across all video content niches.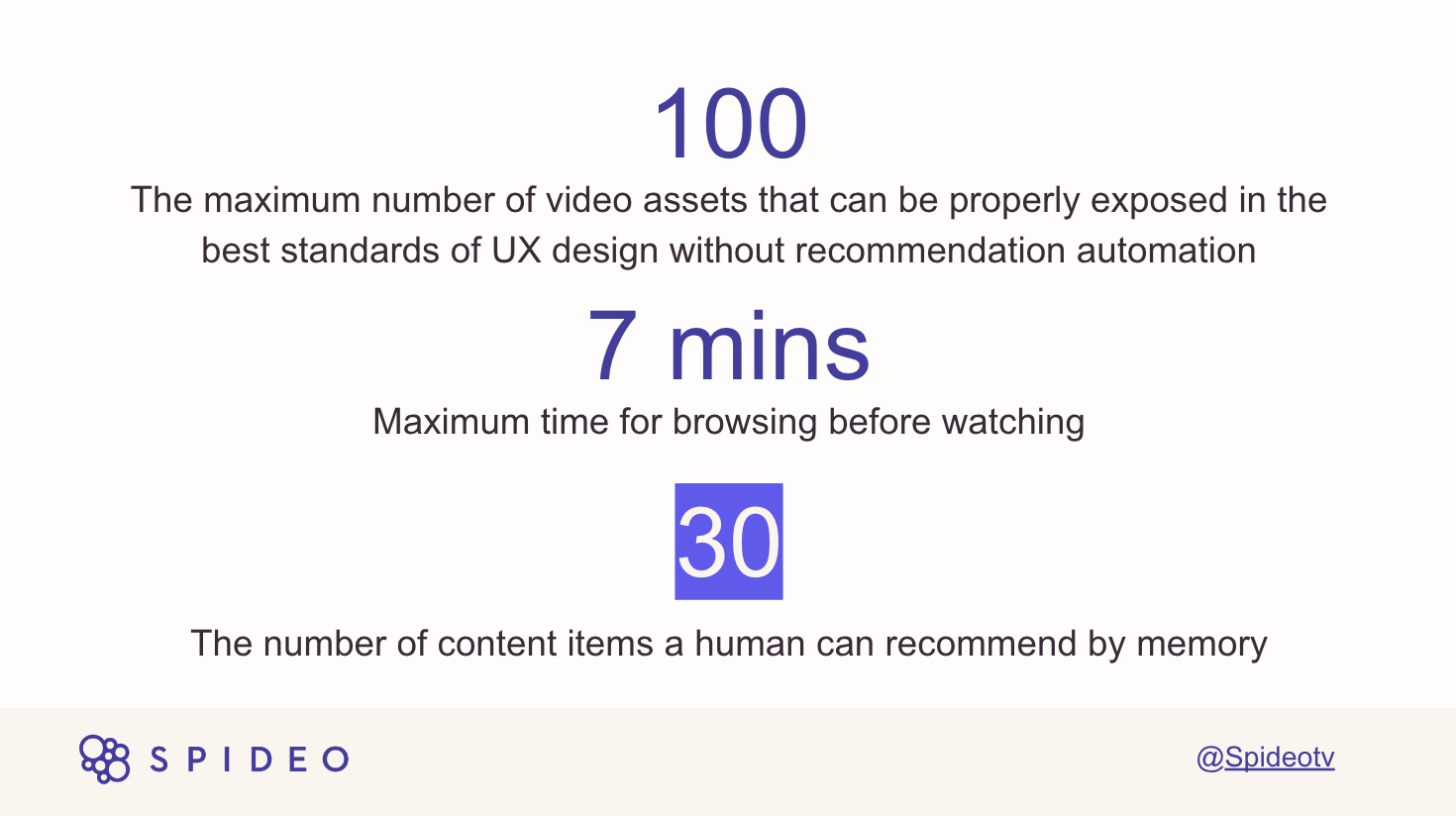 "I'll keep one main idea", declared Thibault D'Orso, after this workshop.
"In order to compete against Amazon Video and global players, independent video platforms will have to invent their own data-acknowledged curation techniques. With the best technologies and the highest level of intelligence. The only difference is that we should do it with the highest standards of transparency and controllability. Because this is what it takes to build diverse, trusted and loyal communities of people".
Contact our team for more information about Spideo's contribution the Eurovod meetings 2021.