For the second year in a row, Spideo was selected as one of the top technology providers by Brazilian media giant Globo, through their Partners in Excellence program.
We are delighted to receive this 2023 certificate of Operational Excellence and vow to keep delivering the best quality technology and innovation for the years to come!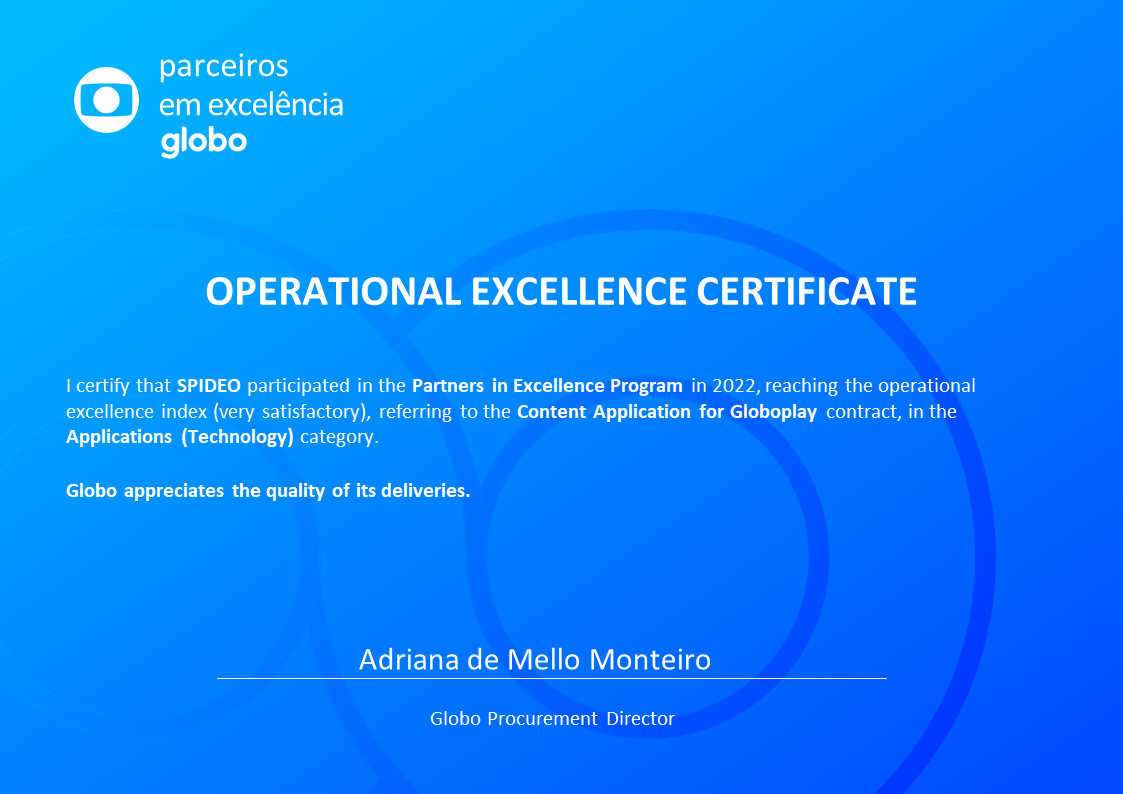 At NAB SHOW this year? Meet us there!