When we first attended IBC a few years ago, we thought we were aliens when speaking about humanizing recommendations. Fortunately, the table has turned.
Spideo's humanized recommendations at scale seem to be more than a just a trend now. With giants like Netflix or HBO admitting that they are using human knowledge to better their own recommender systems, the market is in need of giving subscribers what they really want: explanations.
This market validation is key to our solutions. And we feel it. We are proud to announce new customers – Box Brazil and Sky Switzerland – joining the list of companies that trust us.
At the end of the day, recommender systems work well if they give people the power to understand and control them. This transparency will allow platforms to collect the benefits of trusted engagement.
Thank you to all of those who visited the Spideo booth. Thank you to the partners that rely on Spideo to deliver a better user experience. Lastly, a big thank you to the growing number of businesses that trust Spideo to serve the right content at the right time. By using our Humanized Recommendations solutions we can shift the paradigm on personalization.
We are looking forward to next years' show!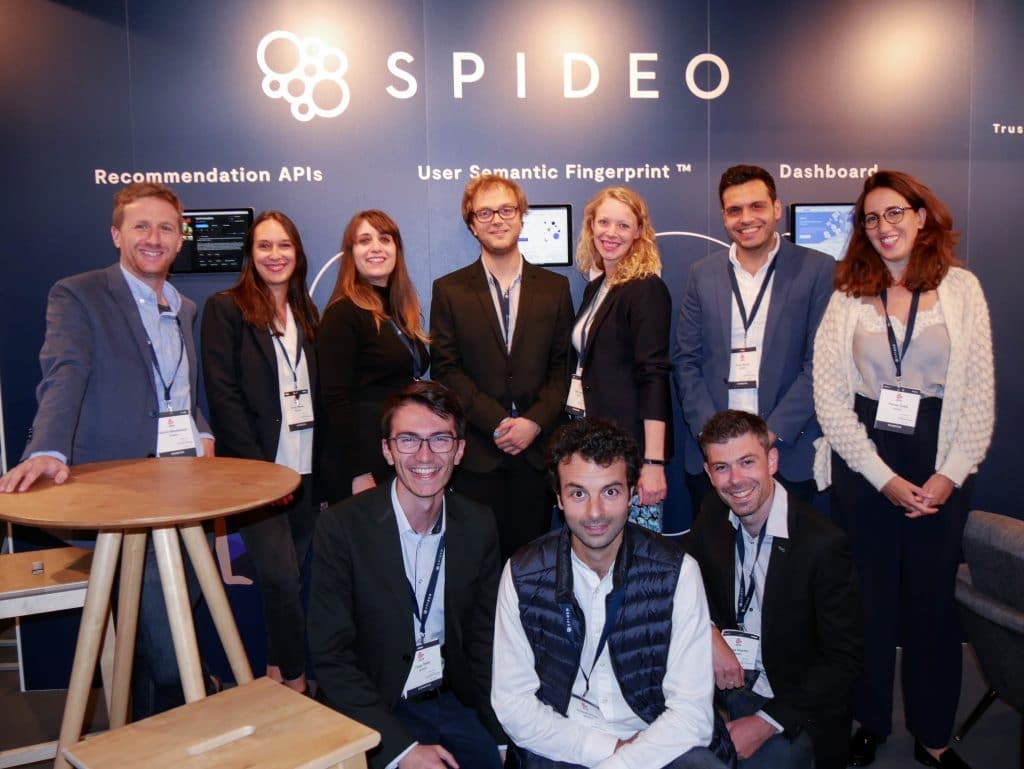 The Spideo team at IBC